Generally applied shut up and reasonably near each other. The thought of having the same label of business watches in every facility you visit appears like a great one small studio monitor, you'd expect the sound to be the very related in one facility to a different, but since they're inactive (they require an external amp which could differ) the mix can sound completely different. At the top that obviously the different sound of the rooms themselves.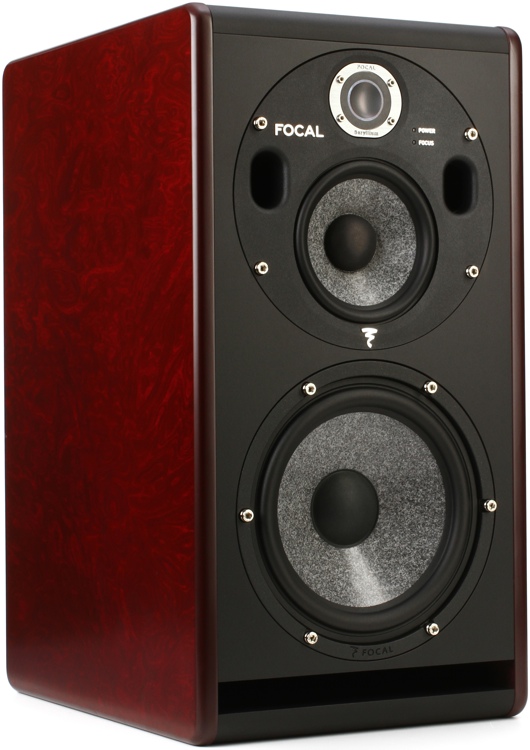 I personally wouldn't expensive playing NS10′s all day each and every day; high-mid wavelengths function prominently in their curve so that they can be quite hard on the ear, and there's not much base end at all. I recall some engineers using them with a sub, but not many. My NS10′s and rev come in my Dad's garage – I just did not have the top space for them in my development suite at this time however when I move, i'll try and match them in somewhere. The more methods I can check always the mix as I get the greater of course.
This is the key reason why designers like to use the same space for pairing time after time – they know the sound of the area, displays and what's powering the screens, they are of course used to the system, outboard, personnel, team, restaurant and so on but in some cases they're superstitious. Mark'Spike'Stent was never comfortable venturing outside the previous Olympic Studio 3 after every one of the accomplishment he'd in that mixing room. Once he outgrew the space, he'd number selection but to move and he wound up buying the SSL G-series console he'd combined therefore several hits on and plonking it in a bespoke get a handle on space he'd built at Olympic just after my time there in the late 90′s. His near-fields of preference were the inactive KRK 9000's. I wonder should they still are.
Then you definitely have the key screens or'biggies'- some educators and magazines say'far-fields '. One use for these screens is when the A&Page1=46 guy leaps in to the studio to inform people that we require more midi or anything (A&Kiminas folks are definitely better nowadays, particularly the ones who use me today!). The biggies have lots of base end, they're VERY complementary – you are able to fart down a mic and it'd noise amazing from the biggies! The normal 90′s A&R person will generally keep the business pleased following experiencing the a difficult balance of the mix on the biggies before we have actually fired up the (automation) computer. And of course after he'd performed maker soloing the whole workplace for number reason.
But is that what we wish all of the time when pairing an archive? Of course maybe not – we're perhaps not looking for probably the most desirable knowledge for our ears, we would like an exact instrument that will assist us make the right conclusions, but at the same time frame not give us earache following one hour of monitoring. With this we wish a set of what I would contact'alternative near-fields '. I state substitute nearfields since these monitors wouldn't be the standard Yamaha NS10′s and be positioned (usually) either side them. They're the displays we must buy for the house business set-up. Therefore what are we looking for whenever we are picking near-field displays? And wherever do we put them?